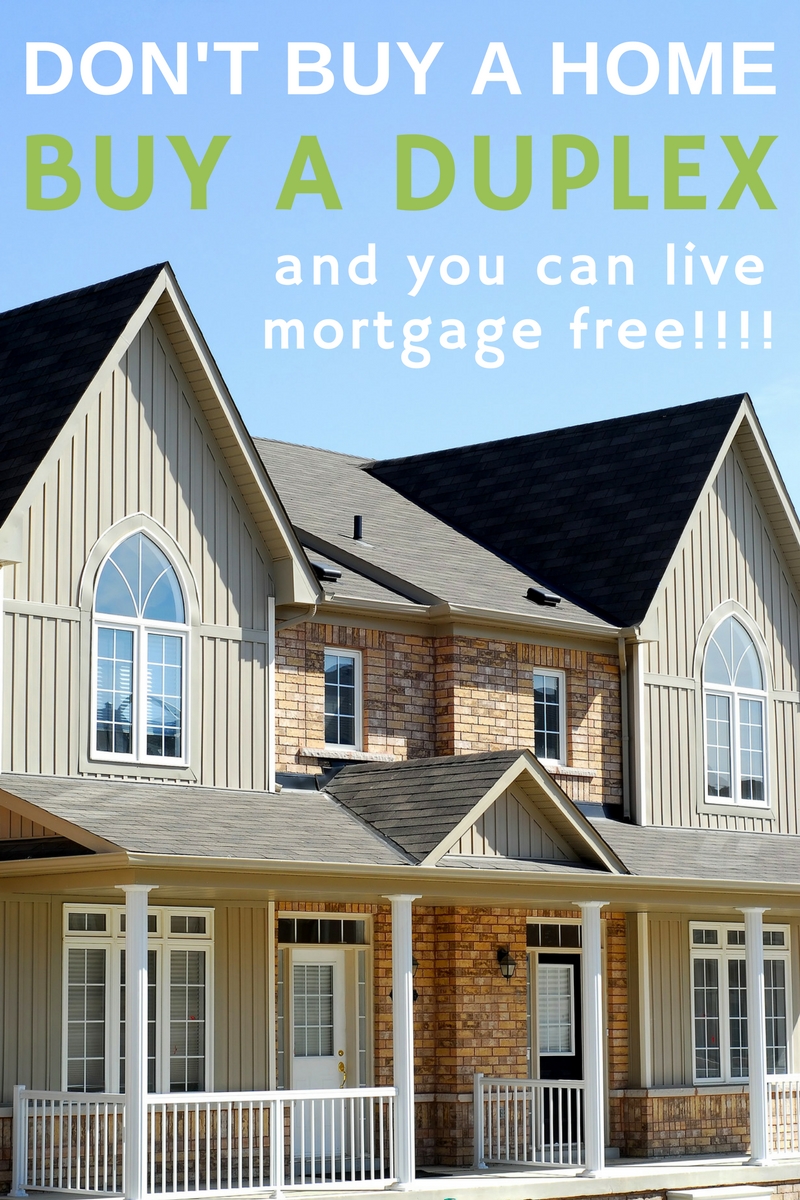 Ever wonder how a person becomes a real estate investor? Perhaps you haven't thought about investing in real estate because you don't even own your first home yet. If you are a first time home buyer, you are about to make one of the biggest decisions of your life. My advice? Don't buy a home. Buy an investment property first.
Ok, you have been saving forever (click here to read how you can start saving money for your down payment by changing your frame of mind and reducing your month expenses). You finally have enough money to buy that home you always wanted. You don't want to share a wall with somebody. You've sacrificed and saved. You deserve to own a home.
That is the very line of thinking that got me into a house first instead of a multi-family property. Don't get me wrong…I love my house. But there is still one problem at the end of the month…I pay the entire mortgage payment.
Buy an investment property and live mortgage free.
What if I were to tell you that there is a way you can buy an investment property instead of a home and live mortgage free? If you buy a duplex and live in one side and rent out the other side, you can do just that.
In this post, I'll show you how buying that duplex, triplex, or even quadplex, will set you up to have passive income that will help cover your mortgage payment.
Let's break down the math behind buying an investment property.
Buying an investment property is a lot like buying a home with a few differences. The big difference is you get a renter with an investment property. This renter, or renters, will cover some or all your mortgage payment. Pretty cool, huh?
Let's dive into a little bit of math to see this concept in action. Locally, here in Redmond, Oregon, duplexes are for sale between $275,000 to $360,000, so we'll use a $299,000 purchase price for this illustration. We'll assume you purchase a 6 bedroom and 4 bath investment property (3 bed, 2 bath per unit) for this amount.
Purchasing this investment property will require a down payment of $59,800 (20%) ** typically, you need 25% for a down payment for an investment property, but if you are living it in… you only need the 20%.
Suppose you're able to get a 30 year loan @ 4.125% interest rate. Your monthly payment would be $1159.28.
Typically 3 bedroom 2 bath's rent for $1,200 – $1,400 in Redmond OR (as of August 2017).
Let's put all this information in a table:
| | |
| --- | --- |
| Purchase Price | $299,000.00 |
| Down Payment (20%) | $59,800.00 |
| Mortgage Payment (30 year fixed @ 4.125%) | $1,159.28 |
| Estimated Rent (3bd 2ba) | $1,300.00 |
| Monthly Gross Income | $140.72 |
Yes, that's right. By renting out just ONE side of the duplex, you are able to cover your entire mortgage payment.
Buy an investment property and save money.
As you can see, renting out the other side of this duplex will pay your mortgage payment leaving you $140.72 per month. Obviously, this will not cover other property expenses such as taxes, insurance and maintenance. But remember, you're living rent and mortgage payment free! Your mortgage payment is paid entirely by your renter, so you can use the money that would be going to your rent/mortgage payment to cover these expenses.
If you buy an investment property, you will have the opportunity to save more of your hard-earned cash every month. Since you will not be paying a mortgage payment out of your salary, you'll be saving $1,159.28 and earning an additional $140.72 every month. At the end of the year this is an extra $15,600 in your pocket. At this rate that original down payment of $59,800 that you worked so hard to save is recuperated in just 3.8 years. Now you can buy your next house while owning an investment property that grosses $31,200 a year or $2,600 a month.
Before you get too excited, remember there are various property expenses that reduce that gross income. These expenses include taxes, insurance, utilities, maintenance and they unfortunately don't go away. There are a lot of other factors to consider when you buy an investment property but I wanted to show you how the mortgage payment is covered entirely by a renter.
Fist time home buyer, before you make the biggest purchase of your life so far consider buying an investment property, instead of a home.